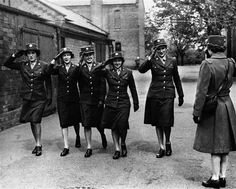 The last years of World War II - sometimes called "the last good war" - is the setting for Basic Training of the Heart. The story takes place at Ft. Des Moines, the actual home of the first Women's Army Corps camp. Over 150,000 American women served in the Women's Army Corps (WAC) during the war. Members of the WAC were the first women other than nurses to serve within the ranks of the United States Army.
BOOK ONE - Basic Training of the Heart
With the whole world at war, victory is never certain as two women wage their own battles of will and desire.
Socialite Elizabeth Carlton impulsively joins the Women's Army Corps to escape love's disappointments and her father's attempts to control her life. Still, she has never been one to accept discipline imposed by others—not even someone as intriguing as her new sergeant.
Sergeant Gale Rains is accustomed to challenges, but she's never had a recruit quite like this one. Rains surrendered much of her Sioux heritage to the Army to escape the hardships and pain of her youth. Now a drill instructor, her calm, steady manner and firm hand have molded women from all walks of life into WACs. But not one of them has ever touched her. Why should this spoiled party girl be any different?
"Set in 1944 the story takes place within The Women's Army Corps (WAC). The author addresses the hardships these inspiring women faced on many levels. Throw in an American Indian and a spoiled socialite who has a problem with authority, makes an interesting read. I learned a few historical facts about American Indians and the WAC'S in the process. Priding myself on being a history buff this is always a delight in a work of fiction.
I would like to suggest; sequel please. Perhaps an in depth story on Sargent Rains and a separate one about Bett. These characters are too interesting and complex for just one book, in my opinion. like I stated above, always craving more.

An enjoyable first novel from Jaycie Morrison

Reviewed by BJ
***ARC provided by Netgalley and Bold Strokes Books in exchange for my honest review***
Reviews:
"Basic Training of the Heart is an interesting and clearly well-researched book. I felt immersed in the time and appreciated that the style made it very easy to read while taking in so much information. The romance burns slow and it also builds slowly throughout Bett's eight weeks of basic training. This made it believable and satisfying for me when they finally end up together, even if I wonder what happens to them when the war is over. There are some great WWII lesbian romances out there and you can count Basic Training of the Heart among them. It's well worth a read and I look forward to seeing what's next in this series.
Reviewed by Tara Scott -
The Lesbian Review